Tuesday Jul 05, 2022
Episode 11: Maybe This is Satire - McIntosh LB200 Light Box | Vintage Hi-Fi | ChiFi Earphones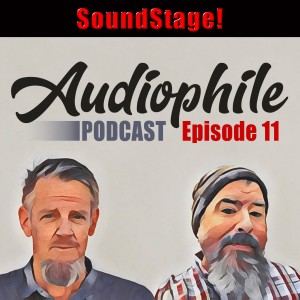 In this week's first segment (2:30 to 15:01), hosts Brent Butterworth and Dennis Burger talk about McIntosh Laboratory's newest product, the LB200 Light Box. This $1500 black box is, in the words of McIntosh, "very unique." But what is it? Brent and Dennis explain this history of this controversial product and debate whether or not it's worth the price.
Next up (15:51 to 34:44), they take a call from Gordon Sauck, owner of Innovative Audio, Canada's "largest vintage audio emporium." Gordon shares some thoughts about Dennis' recent article on the appeal of vintage gear, as well as some anecdotes about what his customers are looking for, what they're buying, and what he considers the golden age for stereo receivers.
Finally (35:36 to 56:08), Dennis picks Brent's brain about Chi-Fi earphones. What are they, why is Brent reviewing so many of them here recently, and is that term problematic or what? 
Sources:
McIntosh LB200 Light Box: https://shop.mcintoshlabs.com/collections/gifts/products/lb200-light-box
"Why Is Vintage Audio So Hot Right Now?" by Dennis Burger: https://www.soundstageaccess.com/index.php/feature-articles/1196-why-is-vintage-audio-so-hot-right-now
Innovative Audio homepage: http://vintageaudio.ca/
"KZ x Crinacle CRN Earphones" by Brent Butterworth: https://www.soundstagesolo.com/index.php/equipment/earphones/334-kz-x-crinacle-crn-earphones
"CCA C10 Earphones" by Brent Butterworth: https://www.soundstagesolo.com/index.php/equipment/earphones/319-cca-c10-earphones
"NiceHCK DB3 Earphones" by Brent Butterworth: https://www.soundstagesolo.com/index.php/equipment/earphones/339-nicehck-db3-earphones
"TinHiFi T3 Plus Earphones" by Brent Butterworth: https://www.soundstagesolo.com/index.php/equipment/earphones/340-tinhifi-t3-plus-earphones